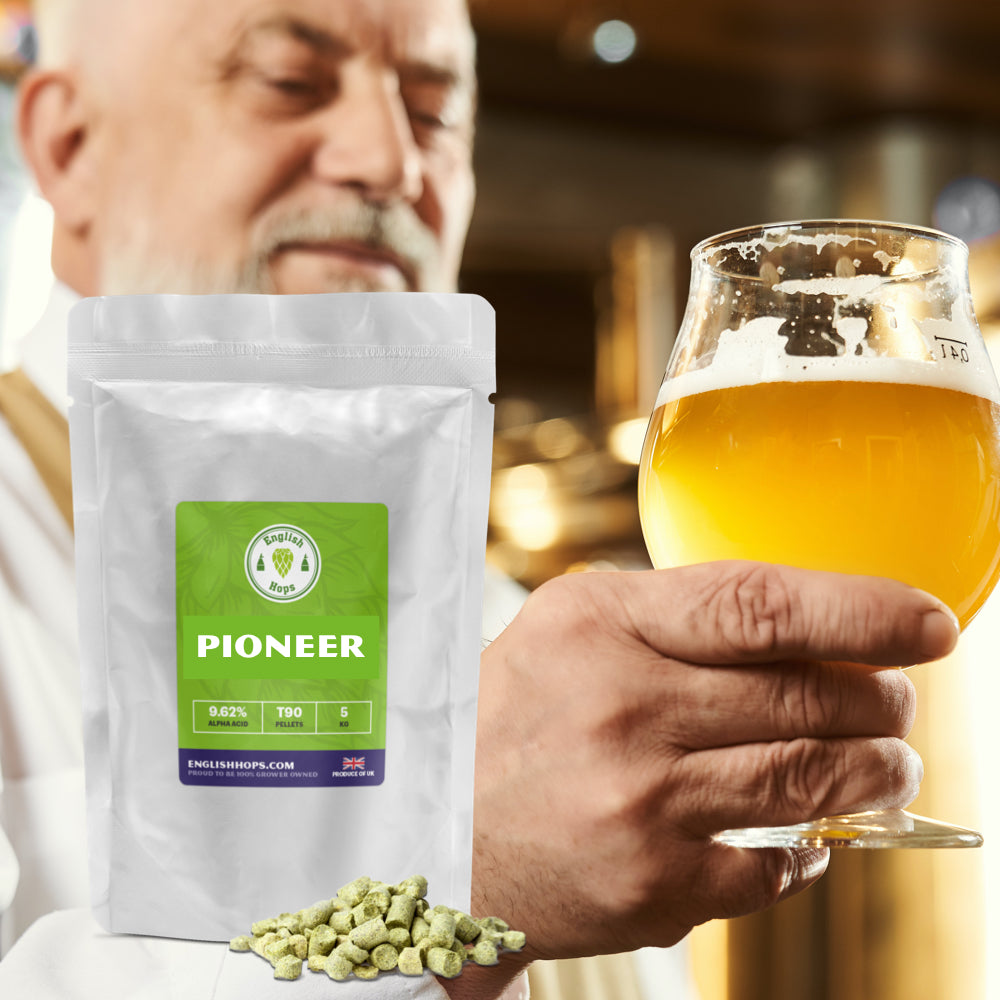 Award-winning British Hops from English Hops Limited
We are a grower-owned co-operative producing British Hops. With a combination of care and attention, along with plenty of passion and knowledge, English Hops Limited are able to produce the highest quality hops and hop pellets.
Offering a wide selection of traditional and new British hop varieties. From the traditional Fuggles and Goldings to the newly bred Endeavour and Ernest. Have a look at our English hop pellets available today, other British hop varieties, or get in touch if you're looking for something else.
Contact Us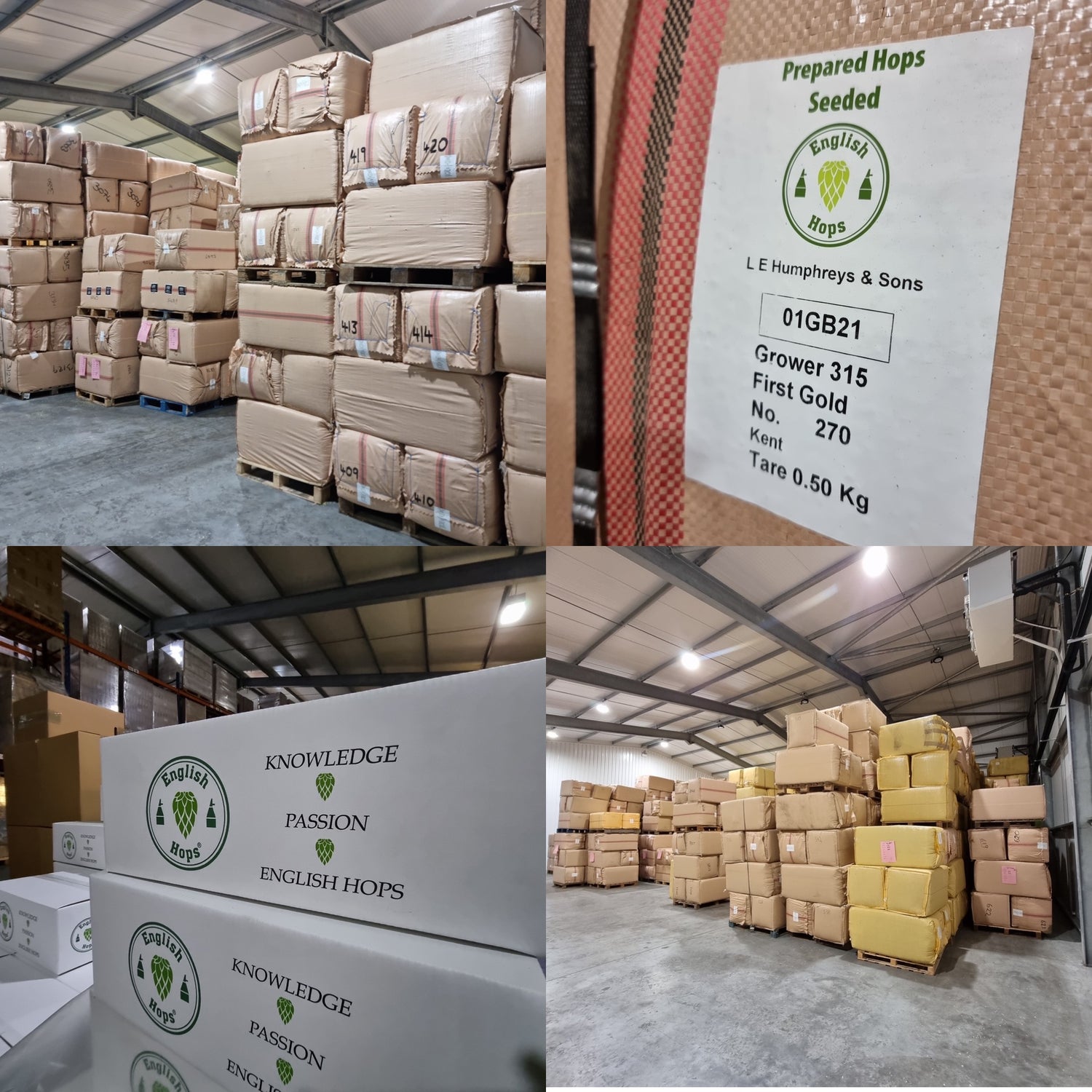 Quality as a Priority
Since 2020 English Hops ltd has been the only grower co-operative to ensure that all their hops are cold stored from harvest to beer.
Hops will start to lose their quality as soon as they are harvested. To help maintain the quality of all our hops, all our bales are placed in cold store soon after. Hops will remain in a cold storage until purchase or allocation to processing ensuring the best possible quality goes into your beer
FOIL PACKED T90 ENGLISH HOP PELLETS
Top Quality English Hops
Cool-Chained Supply

Our English Hops are cool-chained from picking to postage to seal in the best possible flavour for beer. Whether RB60 bales or hop pellet foils, cold-stored hops are what we do.

Foil-Packed for Freshness

Foil-packed hop pellets make sure British hops stay fresh before they reach you. Hop pellets can be used as a full replacement for cone hops in brewing beer. For loose cone hops, please get in touch.

Top Quality British Hops for Brewing

We are ISO 9001:2015 certified to show our commitment and dedication to producing the highest standard of hops for your beer.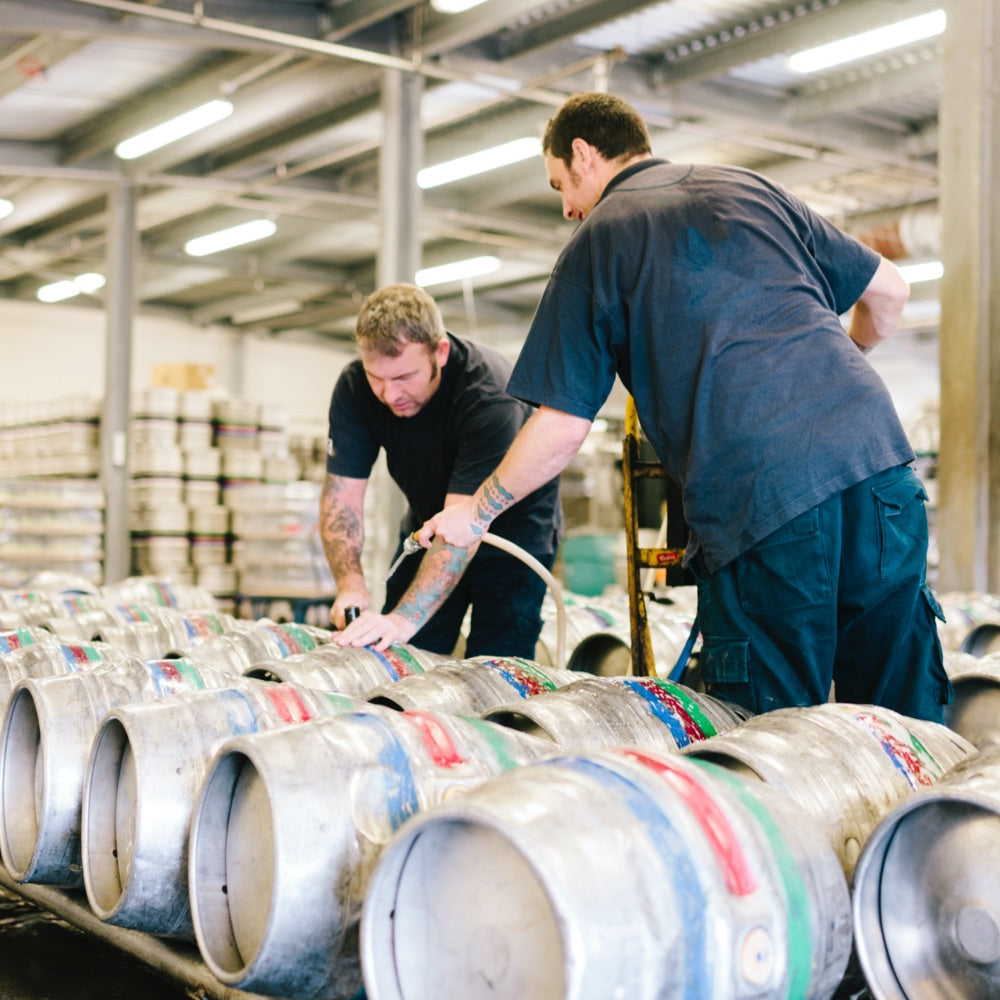 Bulk Hops for Brewing
Can't find exactly what you're looking for? Send us an email or give us a ring.
We specialise in growing quality hops in the quantities needed for commercial brewing. If you would like to get a specialised quote, or ask about particular hop varieties, get in touch. We ship our hops internationally.
Contact us